Archive for March, 2009
Saturday, March 28th, 2009
Pizza in 3 minutes… wow, I need one of these. 🙂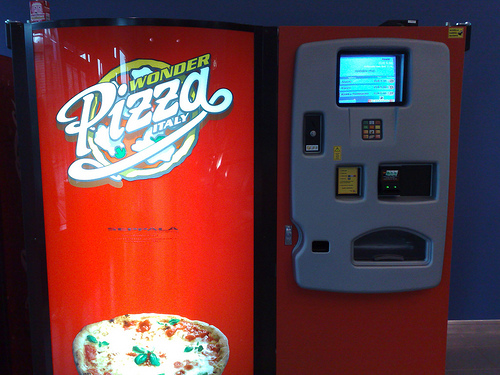 Tuesday, March 17th, 2009
cmode +c bug that blocked some languages characters (like Arabic and Hebrew) made us release Bahamut 1.8.6. I have no idea what I was sniffing when I wrote that!
(and no, I didn't do it to stop Hebrew characters on #israel :))
-Kobi.
Monday, March 16th, 2009
It took us some time but we did it 🙂
Changes list:
– Fixes for x64
– Fixed squelch (for /part & /quit)
– Fixed compiler errors on gcc4
– Fixed a few server IPs leaks
– zlib sources were removed and bahamut now uses searches for installed zlib
– SVSHOLDs are no longer being removed by kill -HUP
– Splits of u:lined servers do not show the uplink server to users
– /who & /rwho parsing fixes so it won't let opers flood themself too easily
– /invite now honors umode +R and /silence
– New hooks were added for modules
I guess that's about it!
Bahamut can be downloaded from: http://bahamut.dal.net
-Kobi.